Happy St. Patrick's Day from 1st Grade!🍀

It has been a very energetic and exciting day in preschool today! Students cleaned up the messy room, made letters out of Play-Dough, showed off marble paint shamrock hats, went on a gold coin hunt to spell their names, and enjoyed the sensory table with gold coins. #bhleads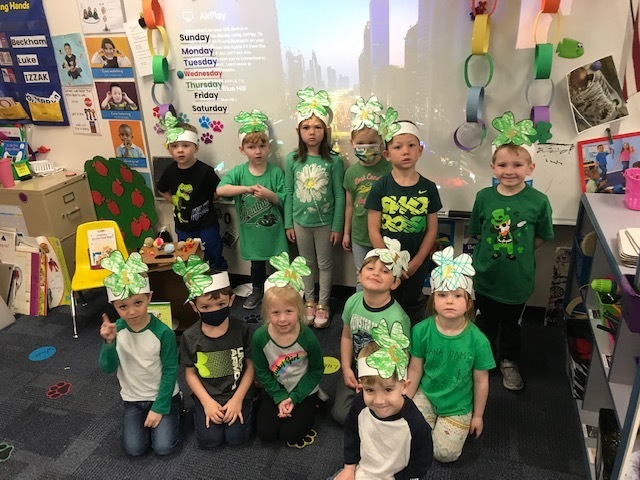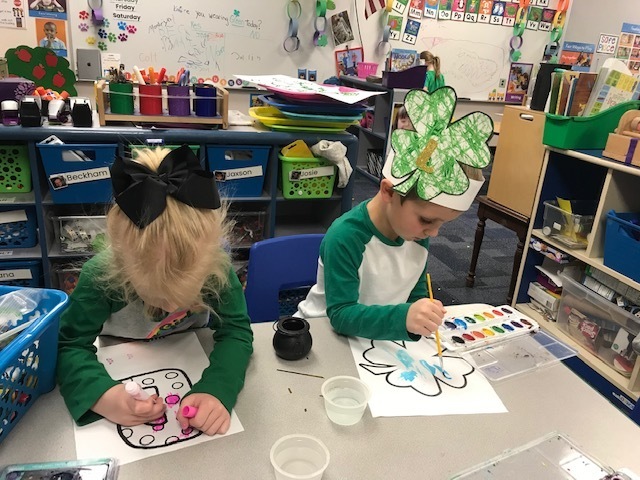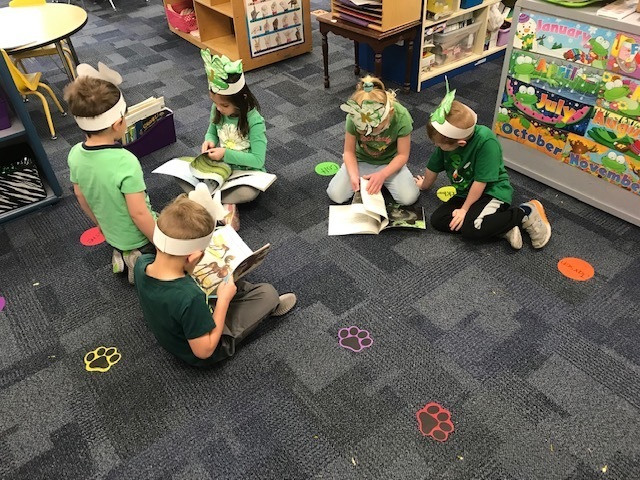 Elementary students have reached a milestone of 50 C.A.T. tickets received since February 10th and have earned a "JERSEY DAY"! Please have your child wear their favorite jersey on Friday, March 19th! #bhleads
Kindergartners are having a shamROCKing Day!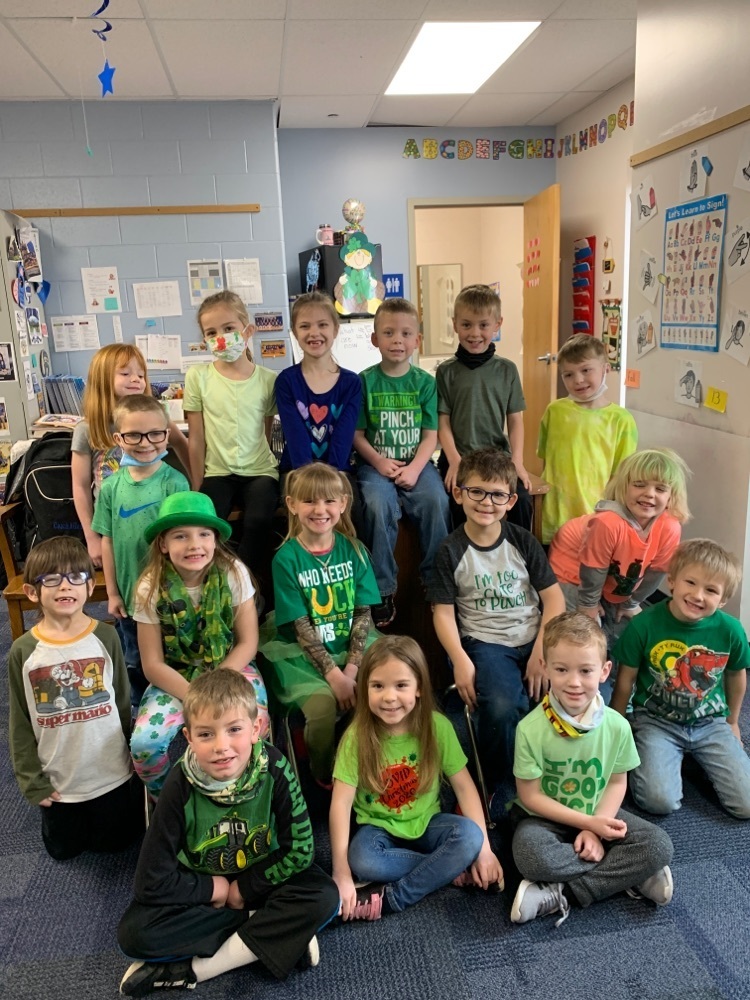 Congratulations goes out to Brenlee Alber. She is this week's "CAT" ticket winner! Brenlee is being recognized by Mrs. Moore for being responsible. Way to go Brenlee! We are very proud of you!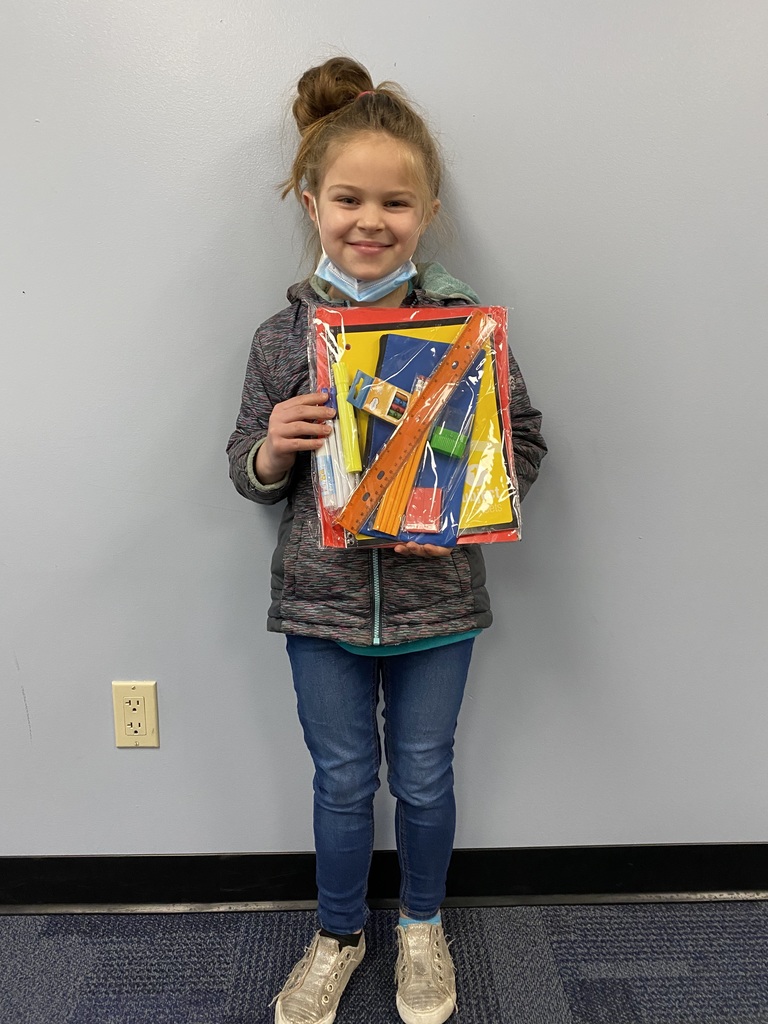 There has been a change to the spectator policy for Doane. The indoor track meet at Doane will NOT be allowing spectators on Friday.
Girls On The Run will begin tomorrow, March 16th. Girls need to have tennis shoes, water bottle and a snack. We will close our meeting time at 4:45.

The Doane indoor track meet has changed its spectator policy. Every participant is now allowed to have 2 specators in attendance on Friday.
Today is the last day to place an order!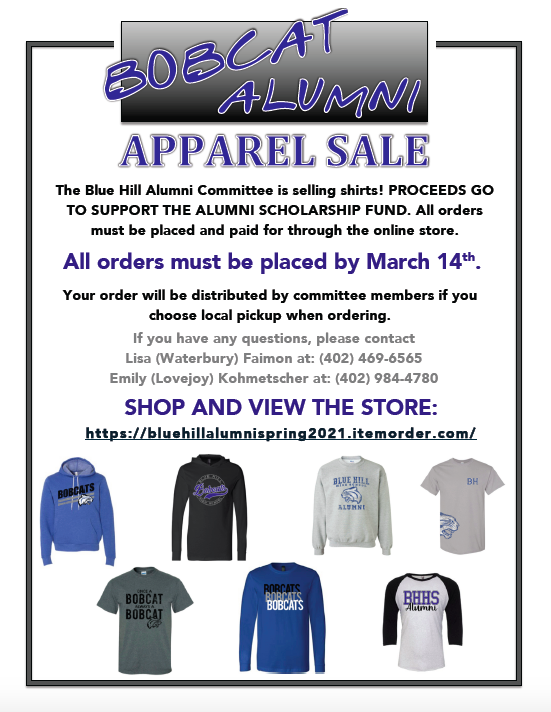 The buses will be running mud routes on Monday (3/15) before school and after school. The rain is making the roads unsafe for the buses to travel down. #bhleads

Congratulations to our 2021-2022 Spirit Squad members!

Leprechaun masks with the high school students! #bhleads


Congratulations goes out to Ethan Holl. He is this week's "CAT" ticket winner! Ethan is being recognized by Mr. Lonowski for being responsible and respectful. Way to go Ethan! We are very proud of you!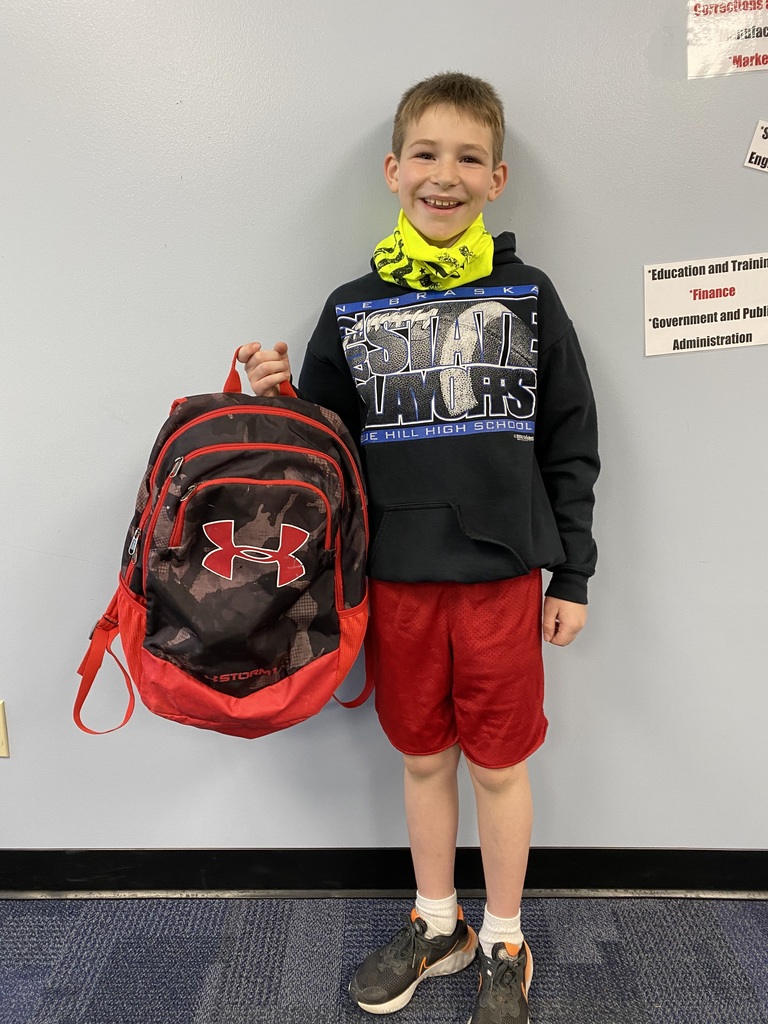 Congratulations to Bailey on being the top seller for the FBLA fundraiser! Thank you for all your hard work and support!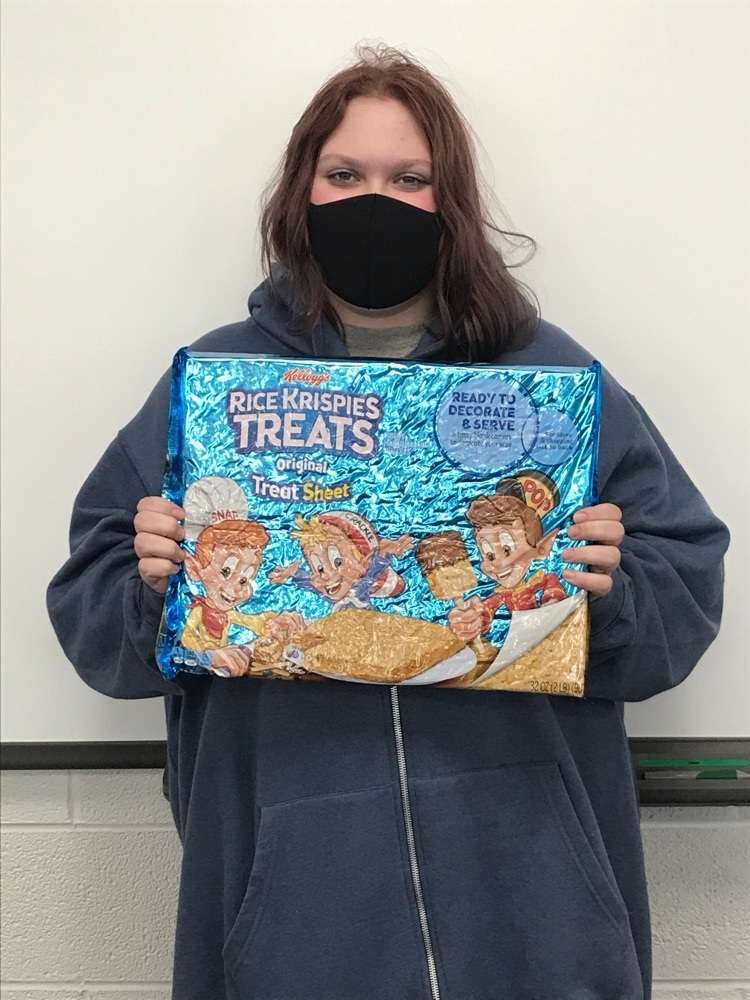 Girls grades 3-6 were met with today regarding Girls on the Run. We will plan to start next week, but will have more detailed information to be sent home tomorrow with your daughter(s).

Finals from McCool Junction. Libby - 5th Jaelyn - 4th Ellie - 4th Great season girls! #beads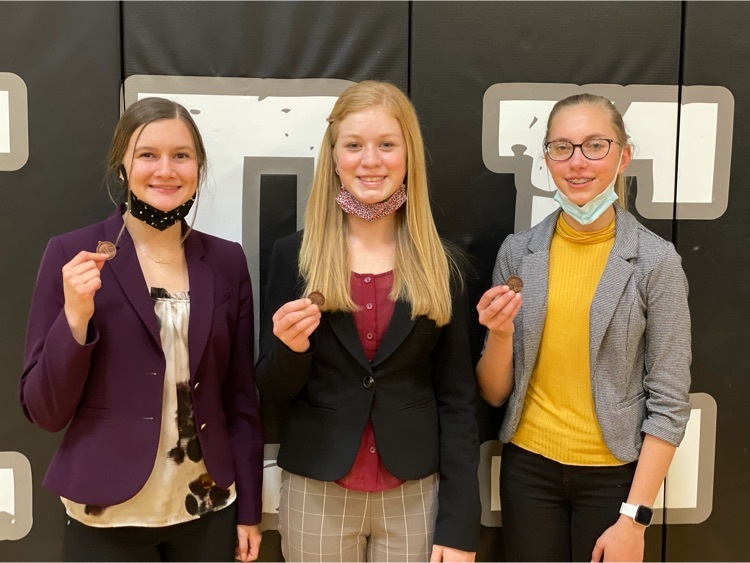 From zoo animals to Oobleck, First Grade had a blast during Read Across America week!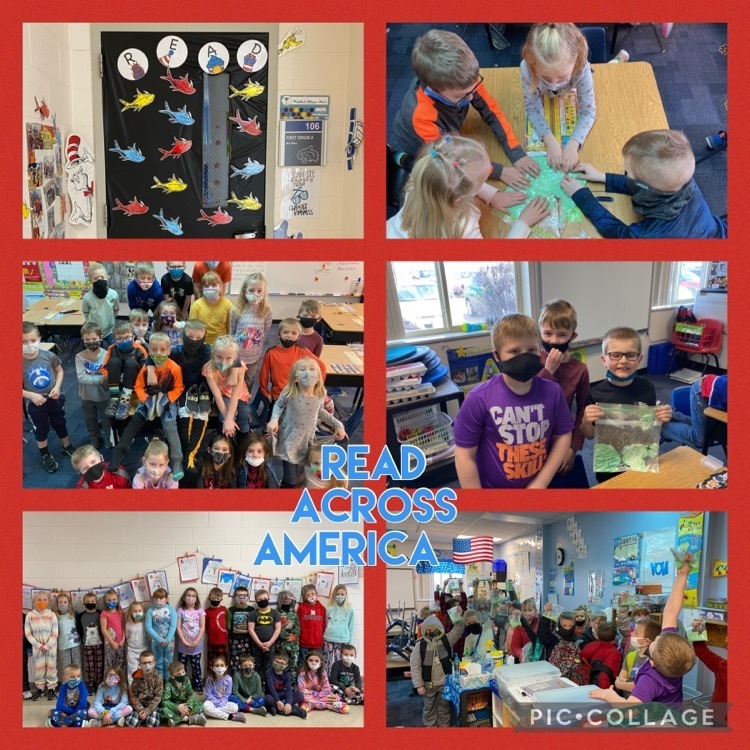 District Speech is today in McCool Junction. The girls and Coach Crosgrove have been doing great! Finals were just posted and we have three finalists. Ellie, Libby, and Jaelyn! Good luck girls! #bhleads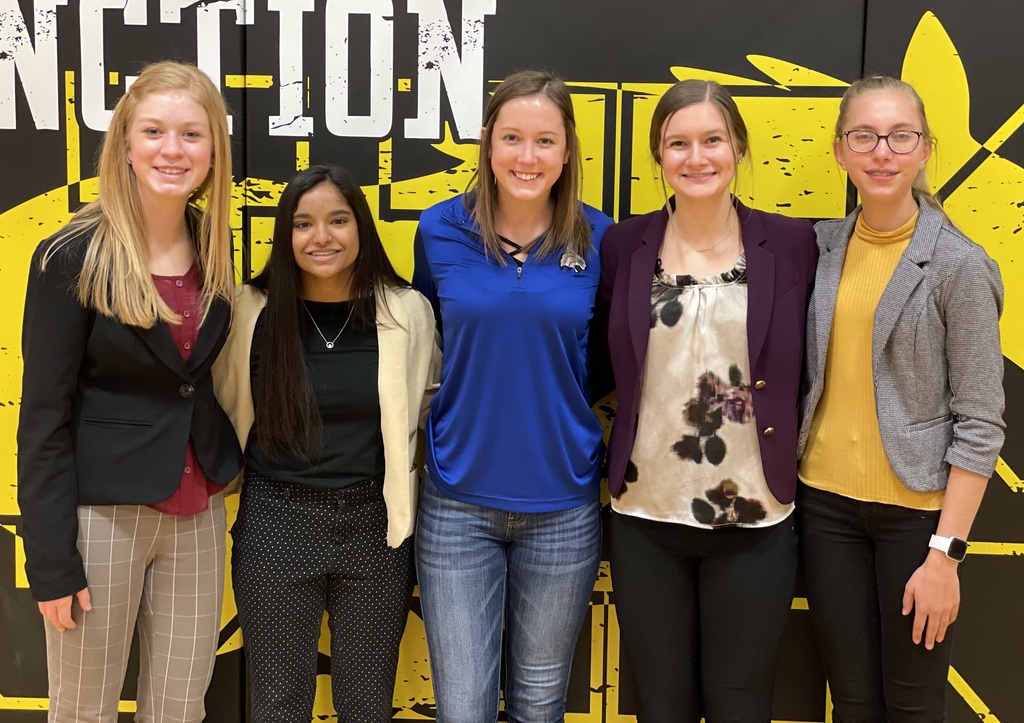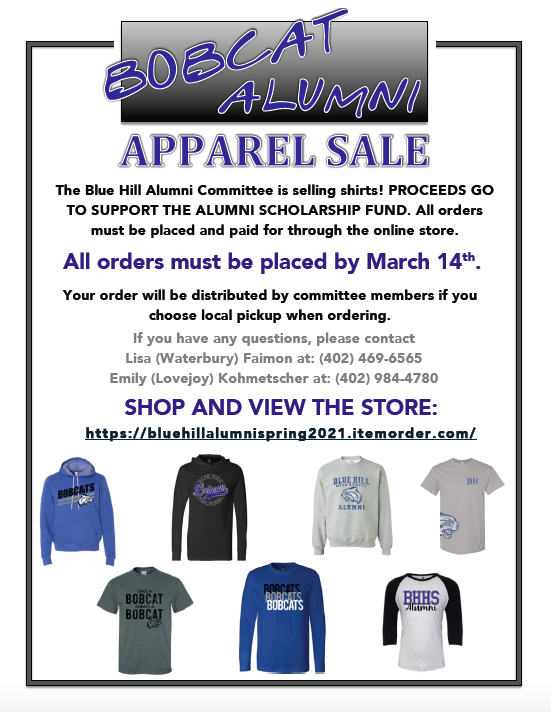 Double K's (Kind Kindergartners) are enjoying green eggs as they practice cafeteria expectations during Pride Groups.