Statewide, Nebraska schools have shown a decrease in students' proficiency in Math and English Language Arts. Nebraska public schools dipped below 50% in state testing last school year, evidence of a "COVID-19 slide."
How did Blue Hill Schools do compared to similar size schools and to the rest of the state?
Over the past several years, Blue Hill students have consistently improved from year to year and often have outperformed schools of similar size and the rest of the State.
The above information is part of Blue Hill Community School's District Snapshot taken from https://nep.education.ne.gov and shows the percentage of students proficient in the areas listed.
The Nebraska Department of Education recently released accountability ratings for Nebraska schools and Districts. The Nebraska Department of Education then labeled schools as Excellent, Great, Good, or Needing Assistance based on student achievement, individual score growth, science proficiency, absenteeism rate, and other factors.
How did Blue Hill Schools do? This year Blue Hill's High School, grades 7-12, received a "Great" rating, and the Elementary received an "Excellent" rating!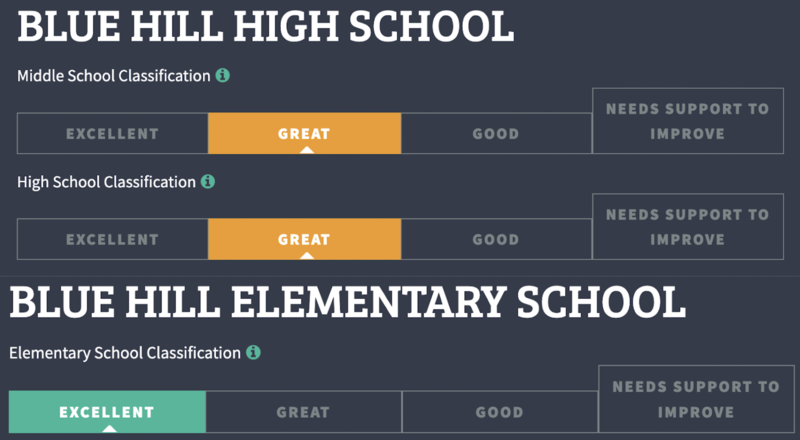 The improvement in Blue Hill's student performance resulted from the time and effort Blue Hill teachers and staff put into their jobs, making things better for students here, especially during the Pandemic. The Mission Statement of Blue Hill Community Schools is to "Engage and Empower Students Every Day."