"If your actions inspire others to dream more, learn more, do more and become more, you are a leader."
John Quincy Adams

A big part of school culture is relationships. Relationships are the foundation for a positive learning environment for both adults and students. When you work with someone involved with a variety of initiatives at school, you begin to understand their quirks, their demeanor, and their passions. This past week, I learned about a staff member and how their passion extends beyond the walls of our school.
Enter Mrs. Brown.
Mrs. Christine Brown has been teaching for over thirty years with the majority of them being at Blue Hill Schools. If your children graduated from Blue Hill in the last 20 years, chances are, they have taken at least one Art or Family Consumer Science course with Mrs. Brown. In fact, you may have taken a class or two with her. Mrs. Brown has inspired countless students through art and is constantly challenging students to look inward to find their passions so that they can outwardly express them through art.
This past week, Mrs. Brown was asked to speak at the Threaded Exhibition and Reception Showcase inside of the Museum of Nebraska Art (MONA) in Kearney, Nebraska. Mrs. Brown has a fiber piece on display at the MONA. The piece is entitled, "Dissected Plains" and is made out of wool. The Threaded Exhibition is on display until February 2020. While Mrs. Brown prefer not to receive recognition, we know that Mrs. Brown credits Sheila Hicks (world renown fiber artist born in Hastings, NE) for her inspiration as a young student.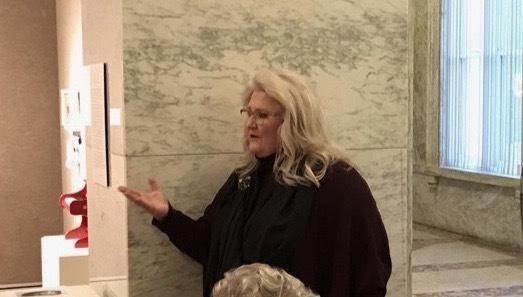 The Threaded Exhibition and Reception Showcase displays the depth and breadth of the quality of Nebraska-related fiber arts spanning over 100 years and includes quilts, sculptural hangings, wearables, weavings, and rugs, among other fiber based artworks. This exhibition is a survey of works selected from the MONA collection as well as those on loan from other artists born or trained in Nebraska. As an artist, Mrs. Brown has a piece on display at the same location that her childhood hero Sheila Hicks. How cool is that?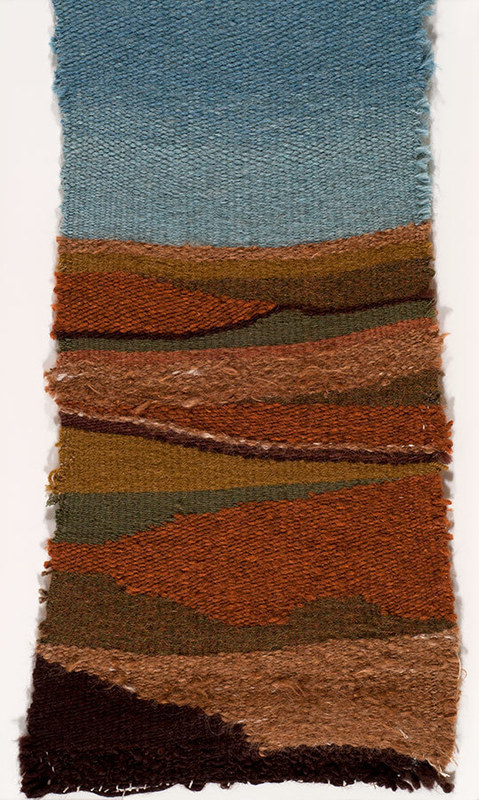 The novelist Jerzy Kosinski said it best when he said, "The principles of true art is not to portray, but to evoke." If you have met Mrs. Brown, you know that she has a passion for teaching art, for kids, and for evoking meaning for students with their artwork. Many students have gone on to be artists or art teachers after they left the halls of Blue Hill Schools.
Mrs. Brown is a teacher at Blue Hill Schools and is constantly helping out in many different areas of school. Mrs. Brown has been involved with the School Safety Team, the Backpack Program, and New York City Art Trip to just name a few initiatives. Outside of school, Mrs. Brown teaches Elementary Art Methods at Hastings College.
We are very fortunate to have Mrs. Brown share her passions with students at Blue Hill Schools. The relationships that she forms and bonds that she creates with students lasts a lifetime. Just like how one piece of art can have a lasting memory for generations to come.
Congrats Mrs. Brown!